Keynote Speakers
We are very pleased to have acquired the services of an excellent selection of keynote speakers for the symposium The speakers and the titles of their talks are shown below.
---
Mirjana Ivanovic
University of Novi Sad, Serbia
Personalized HealthCare and Agent Technologies
More details ...
---
---
---
Mirjana Ivanovic
University of Novi Sad, Serbia
Personalized HealthCare and Agent Technologies
Abstract:
Remarkable gains in life expectancy and declines in fertility have led current society to an ageing global population. Different stakeholders, researcher communities and policy makers invest serious efforts to develop intelligent and smart environments that have to support as much as possible independent living of old population. As necessary prerequisite for these efforts rapid and fascinating development in ICT offers wide range of new technologies including wearable, 3D sensors and smart environments. These new technologies provide rich complex data from living environment and give the opportunity to learn and analyze them in order to discover the patient's preferences, traits, and states. Further research efforts are oriented to personalized healthcare and development of sophisticated e-coaching facilities to obtain proper recommendations and advices to patients in order to increase their wellbeing.
Among different artificial intelligence methods and techniques agent technologies significantly influence and support different medical domains. The use of agents and multi agent systems in healthcare has also opened the ways to find out new applications like personalized and socialized healthcare platforms and systems with tailored recommendation capabilities. In this paper opportunities and challenges that agent technologies offer in personalized healthcare are discussed and presented.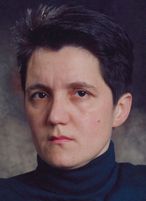 Biography:
Mirjana Ivanovic holds the position of Full Professor at Faculty of Sciences, University of Novi Sad, Serbia. She is a member of the University Council for Informatics. She is author or co-author of 14 textbooks, several monographs and more than 330 research papers, most of which are published in international journals and conferences. Her research interests include agent technologies, intelligent techniques (CBR, data and web mining), effects on various data mining and machine learning algorithms and applications, programming languages and software quality, e-learning and web-based learning, and software engineering education. She is/was a member of Program Committees of more than 200 international conferences, Program/General Chair of several international conferences, and leader of numerous international research projects. Mirjana Ivanovic delivered several keynote speeches at international conferences, and visited numerous academic institutions all over the world as visiting researcher. Currently she is Editor-in-Chief of the Computer Science and Information Systems journal. (e-mail: mira@dmi.uns.ac.rs).
---